Edgebander STREAMER C Series: High-Tech with Minimum Space Requirements and Convincing Performance Spectrum!
The STREAMER C series provides for compact entry into professional HOLZ-HER edgebanding. The highly flexible glue application using HOLZ-HER nozzle technology sets new standards for state-of-the-art cabinet making in terms of processing PUR glues, changing colors and unequaled heat-up time of only 3 minutes .
High quality diamond tipped cutting tools with extremely long service life and chip-optimized evacuation technology are standard features in all HOLZ-HER machines. High performance post-processing units complete the STREAMER edgebanders in the finishing area.

Edgebander STREAMER 1054 C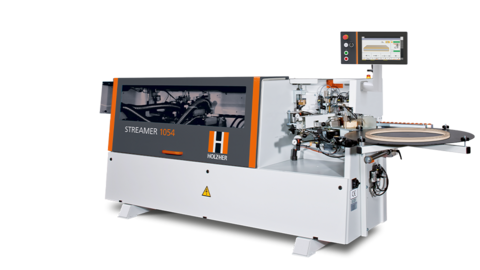 Convincing performance spectrum including jointing
Workpiece thickness up to 60 mm
Edge Thickness up to 8 mm
2 finishing units
Detail page STREAMER 1054 C
Edgebander STREAMER 1057 XL C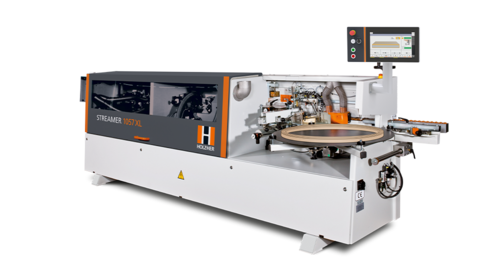 Complete machining including corner rounding and 3 finishing units
Edge Thickness up to 8 mm
Workpiece thickness up to 60 mm
including corner rounding
3 finishing units
Detail page STREAMER 1057 XL C
---
Here is what the HOLZ-HER STREAMER C series offers