CNC machines PRO-MASTER 70 series: Professional CNC Technology for Universal Machining
The PRO-MASTER 70 series from HOLZ-HER makes it easier than ever to decide in favor of efficient CNC technology. The 70 series offers rational machining and a high level of flexibility especially for production of case parts. With 180 mm from the top of the suction cups, the 70 series from HOLZ-HER offers the maximum working height in its class.
This well-thought-through concept offers solutions for all applications – choose the right model for your application. State-of-the-art safety concepts give you the choice between patented 3-field foot mats, safety bumpers or light grids. This allows you to match the HOLZ-HER machining centers individually and reliably to your operating situation.
Always included – the CAMPUS control with integrated CabinetControl Base software. Our high quality, user-friendly HOLZ-HER machine control system is an integral part of the machine's design. The equipment package includes CAMPUS / NC Hops with office and machine license and full-fledged aCADemy CAD software. The integrated CabinetControl Base furniture design software rounds out this premium package.
Your choice – perfectly matched to your requirements as PRO-MASTER 7017 or as PRO-MASTER 7018.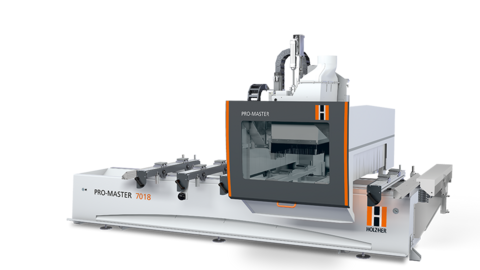 The all round talent with complete equipment package
Standard on Full Equipment Version
Powerful Cutting Spindles
Extremely Flexible with 3-4 Axes
Easy-To-Operate Consoles
Precision Direct Drives
Detail page PRO-MASTER 7018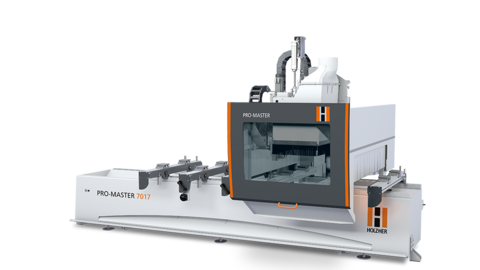 Precise formatting and drilling center
Compact, High Performance Package
Leading From the Start
Powerful Cutting Spindles
Easy-To-Operate Consoles
Precision Direct Drives
Detail page PRO-MASTER 7017
---
Here is what the HOLZ-HER PRO-MASTER 70 series offers