Edgebander ARTEA Series: Compact, invisible joints, PUR processing as standard feature as well as clever and simple operation!
The ARTEA series is equipped with our patented Glu Jet adhesive application nozzle, guaranteeing you perfect invisible joints with all materials and making child's play of PUR processing. Entry into professional HOLZ-HER edgebanding has never been so simply.
You can process practical glue cartridges and quickly and easily change over between EVA and PUR as required or even use different colors. With the Glu Jet, all you need to do to process adhesive granulate is change the glue chute. As always even the little HOLZ-HER heats up unbeatably fast in only 3 minutes, making it highly flexible and saving you time and costs.
Within a compact space the Artea 1030 offers top equipment with an unbeatable price/benefit ratio. Jointing, gluing parts, corner rounding as well as a complete finishing area with radius scraper, flat scraper, buffer and sprayer all within a space of only 3,700 mm.
The high resolution 15.6" wide format, touch screen color monitor provides the HMI for a Beckhoff industrial computer and is unparalleled in this class. The graphic control will inspire you with its simplicity and intuitive operation.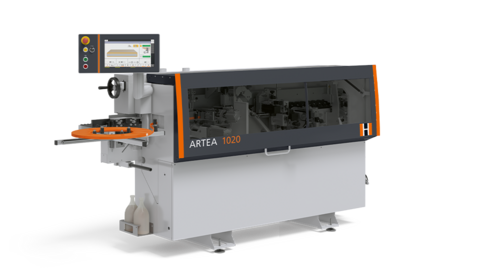 Complete processing with state-of-the-art control concept
PUR processing as standard feature
Compact with only 3,200 mm
Detail page ARTEA 1020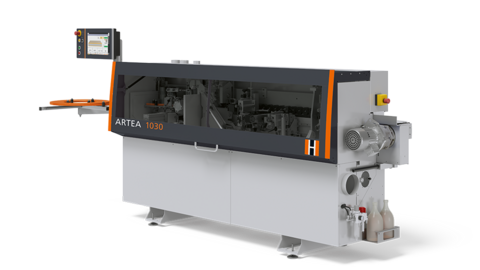 Complete machining including corner rounding and 3 finishing units
PUR processing as standard feature
Including corner rounding
Compact with only 3,700 mm
Detail page ARTEA 1030
---
Here is what the HOLZ-HER ARTEA series offers