Vertical panel saw SECTOR 1254: We have done a lot of hard work, to make your work easier!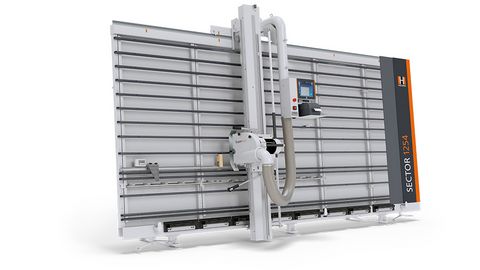 The SECTOR 1254 vertical panel saw from HOLZ-HER combines proven technology from over 50 years of experience with a basic, solid design offering you a unique price/benefit ratio. The SECTOR 1254 is available in 2 frame versions with cutting lengths of 3,300 to 5,300 mm and cutting height of 1,900 or 2,200 mm. The cutting depth is 60 mm.
This vertical panel saw allows one-man operation from panel storage to finished, precisely cut section.
The range of applications for HOLZ-HER circular panel saws can be extended as required with genuine HOLZ-HER accessories. For example with the HOLZ-HER patented Super Cut prescoring system. This system operates with two scoring blades to score laminated panels ensuring tear-free edge quality right down to one tenth of a millimeter.
Prices
x
Different requirements - different prices
The price of a HOLZHER machine is just as individual as your requirements are. Therefore, let us discuss briefly what is most important to you – you will then receive our preliminary, non-binding quote.
Personal advice
x
Personal advice – for higher productivity and greater efficiency
Together with your HOLZHER expert you will find the ideal machine for your requirements. Simply submit the completed form, and your local HOLZHER expert will be happy to discuss all further details with you.
---
Here is what the HOLZ-HER SECTOR 1254 offers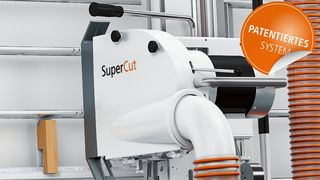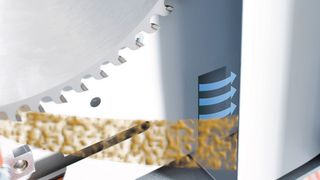 Prescoring for precision cuts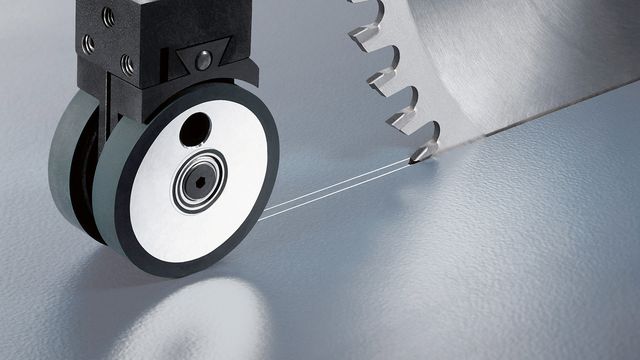 SuperCut is the patented HOLZ-HER prescoring system. It provides ready-to-glue cuts with just one basic adjustment.
Two carbide blades score the surface of coated panels exactly to the width of the saw blade.
The circular saw blade then cuts the panel without chipping the hard, brittle or fibrous top layer.
The result is a smooth edge for further processing.
SuperCut can be adjusted easily on a dimension scale.
SuperCut can be retrofitted at any time on all SECTOR panel saws.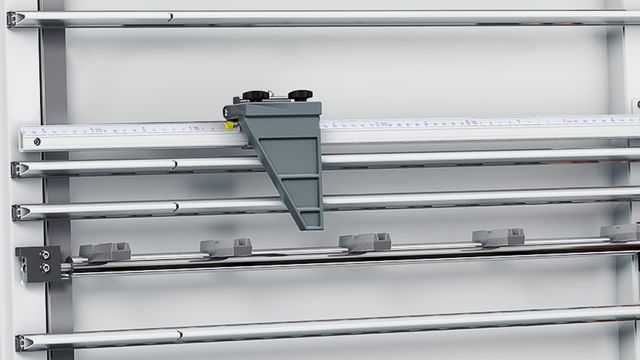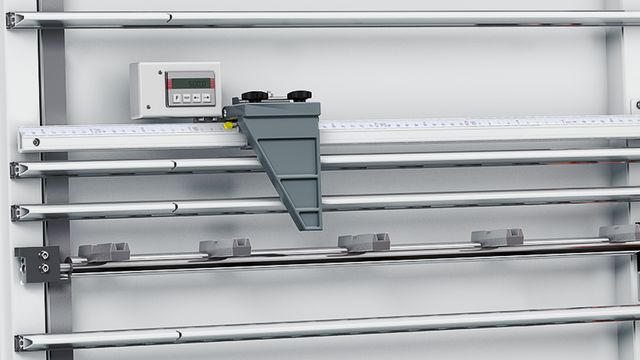 Manual or (optional) digital dimension display for setting length of vertical cut.
With extended stop plate as standard feature for narrow parts
Setting desired dimensions is easy and precise
Can easily be folded away when not required
Continuous center workpiece support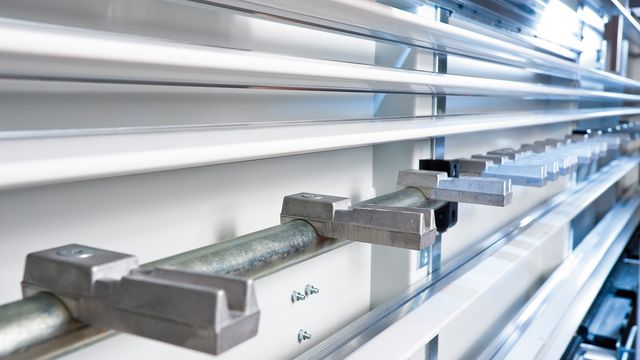 The central workpiece support can quickly be folded out and placed at the optimal level for ergonomic machining.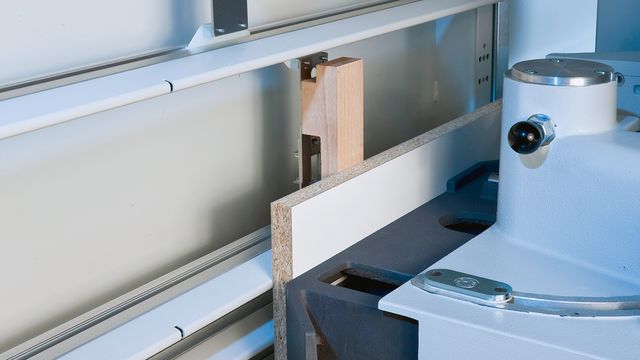 With optional narrow part fence to prevent workpieces from tipping away between the fences over the central workpiece support.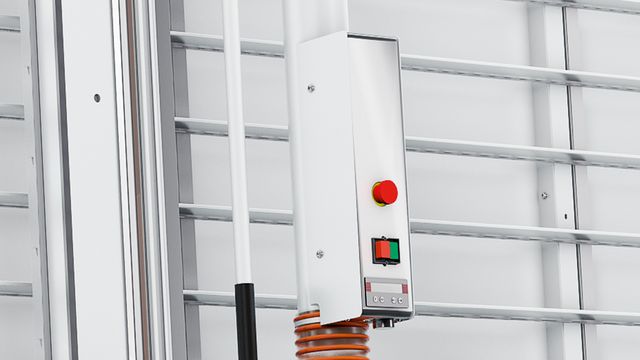 Functional control panel at eye height guarantees simple operation.
Digital Version
Digital dimension display for horizontal cutting (optional)
Precise dimensional adjustment even for top-most horizontal cuts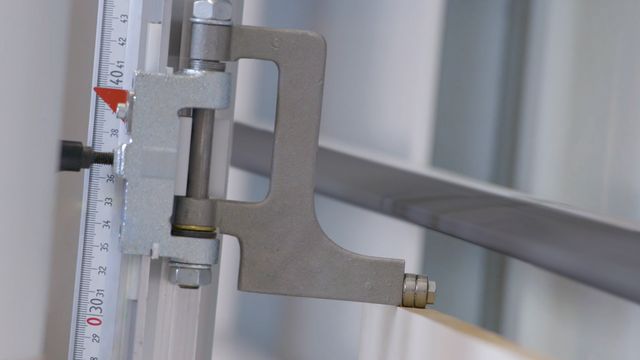 For repetitive horizontal cutting dimensions. It is only necessary to set the desired dimension plus saw blade width once. All other cuts are made with the same repetition accuracy. (optional)
Single-company quality – from steel plate to finished machine
In house production of frames for vertical panel saws.
Up to 2200 tons of steel and aluminum are used in HOLZ-HER's own frame construction. A laser cutting unit with fully automatic charging optimizes cutting steel plates with thicknesses up to 25 mm. This ensures that HOLZ-HER can use the ideal material thickness for all construction parts where rigidity is relevant.
With a nominal pressing force of 400 tons, multiple hydraulic trimming presses ensure perfect component shape with automatic material thickness measurement and pressure control.
The individual parts are welded together very carefully. Optimally designed welding equipment ensures high quality consistency for your machine.
The completely welded frames are milled with high precision on a number of long-bed cutting machines. This ensures that all surfaces are optimally prepared for later attachment of guides and equipment.