Set new standards with the LINEA 6015!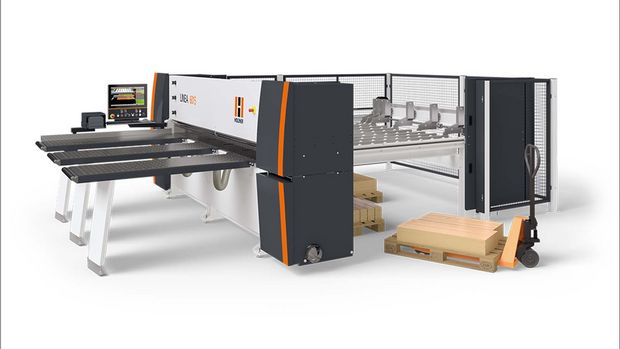 The precise cutting of panel-shaped materials is becoming more and more common, even in companies with a lower cutting capacity. Usually, cutting is done laboriously by two employees on a sliding table saw. With the LINEA 6015, you can carry out the cutting process reliably and back-friendly in a one-man operation with almost the same space conditions.
With powerful sawing units up to 11 kW, the LINEA is also ideally suited for very hard materials and, thanks to the newly developed scoring adjustment, is also extremely time-saving. This means that the powerful 2.2 kW scoring unit can be adjusted without restriction while the engine is running and does not have to come to a standstill to make adjustments.
For fast grooving, the FCM mode (Fast Cut Mode) is available on the LINEA. In this mode, grooving is performed in synchronous and counter-rotation. So-called window cut-outs can also be processed.
Highlights:
Powerful software packages
Linear guides
Collet technology
Air-guided machine and support tables
The LINEA gives you back valuable storage space