Sector 1254: Improve Your Profitability With Holz-Her
07/24/2020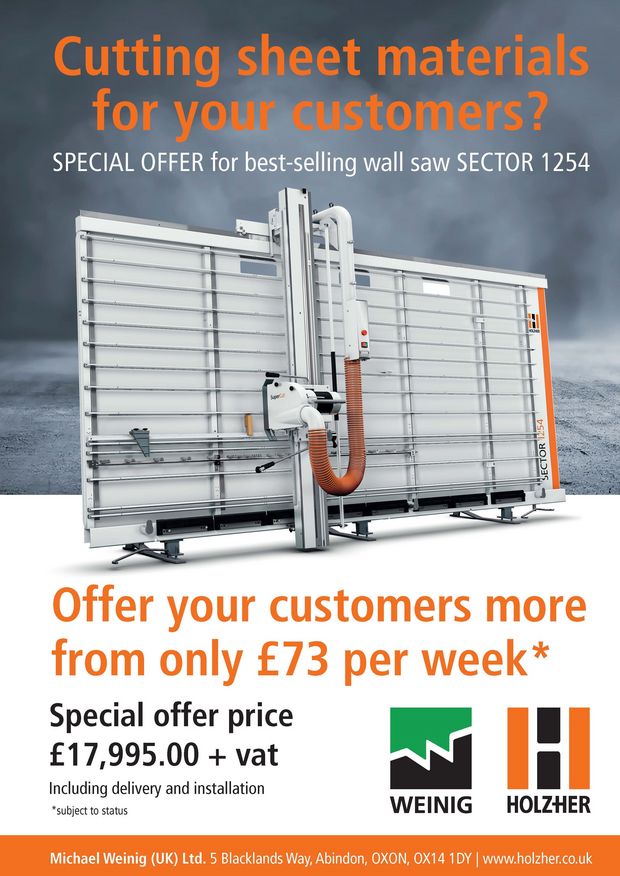 The answer often lies in the capability of the saw. If yours doesn't provide accurate cutting, the set-up time is too long, or it simply doesn't give you the cutting flexibility your customers need, you're probably not onto a winner, especially if you don't have huge amounts of money to fix the problem.
There is a solution: Holz-Her's best-selling SECTOR 1254 vertical panel saw.
Designed and manufactured for Timber and Builders Merchants, the SECTOR 1254 has been built to provide a simple, cost-effective way of cutting materials to size. Small but mighty, the SECTOR 1254 has a compact footprint of just 4.085 x 1.67m, allowing even the smallest branches to benefit from the precision cutting of perfectly square panels.
Built around a 100% rigid welded frame for strength and rigidity, it has an impressive cutting length of 3300 mm (10 feet) and cutting height of 1900 mm (5' 10"). It also has a cutting depth of 60mm and a standard five horse-power motor. The saw also comes equipped with a digital display that dispenses with lengthy set-up times. With the digital display, inaccurate cutting of material will become a thing of the past. You'll also reduce waste resulting from the manual measuring processes.
What's more, the SECTOR 1254 can be yours from a little as £73* per week. That's just £17,995 + VAT, making it a cost-effective way to start a valuable cut-to-size service.
So what are you waiting for? Call 01235 557 600 or email salesnoSpamPlease@weinig.co.uk to find out more.
*subject to status.