EVOLUTION Edition|20 Models : Vertical CNC machining in compact format
After the huge success of the vertical CNC EVOLUTION 7405, which allows complete formating of your workpieces on all 4 sides together with a 6 position automatic tool changer, all new models have also successfully captured the market.
The HOLZ-HER highlight EVOLUTION 7405 Connect ist an extension of the EVOLUTION 7405 4mat and offers complete processing and opens up completely new possibilities allowing pockets and grooves to be cut for connectors such as the P-System Connector from Lamello.
The EVOLUTION 7402 is the optimum solution for customers requiring a cutter unit in addition to a drilling center.
All machining centers are offered by HOLZ-HER as EVOLUTION special edition models at special prices. The unrivalled price-benefit ratio will convince you - don't miss this chance!

CNC machine EVOLUTION 7405 Edition Connect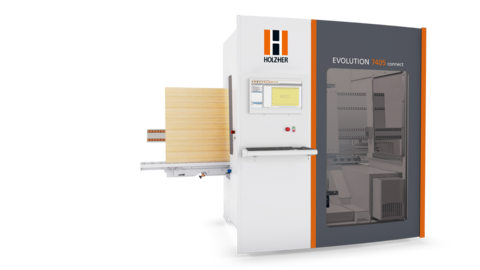 Complete CNC processing with Lamello P-system
Lamello Clamex connector set
Cutter Unit with tool changer in standart
CAMPUS Machine Control
Extreme Machining Dimensions
Unique Clamping Concept
Detail page See prices
CNC machine EVOLUTION 7405 Edition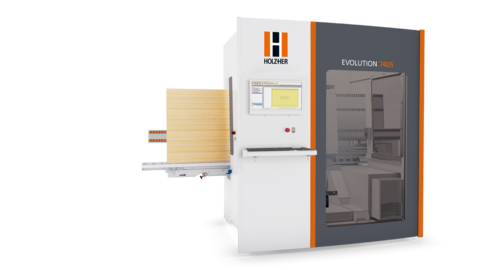 Complete CNC machining in compact format
CAMPUS Machine Control
Extreme Machining Dimensions
Unique Clamping Concept
Cutter Unit with tool changer in standart
Detail page See prices
Drilling and cutting center EVOLUTION 7402 Edition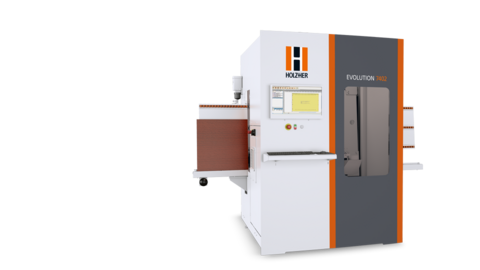 Vertical Drilling and Cutting Center in Perfection
CAMPUS Machine Control
Extreme Machining Dimensions
Unique Clamping Concept
Drilling Unit and Cutter Unit as Standard Features
Detail page See prices
---
Here is what the HOLZ-HER EVOLUTION special edition models offer