New Appointment For Holz-Her UK
12/01/2019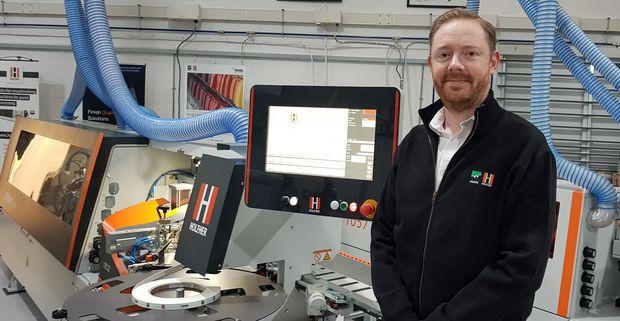 Leading woodworking machinery manufacturer, Michael Weinig (UK) Ltd, has appointed Stephen Janes as Area Sales Manager for Holz-Her. Covering East Anglia and Greater London, Stephen will be responsible for new sales generation across the Holz-Her machinery portfolio, including the brand's extensive edgebanding range.
With over 14 years of experience in the woodworking industry, Stephen has a clear passion and enthusiasm for the sector. As well as being an eager woodworking hobbyist, he's worked in multiple roles within the sector, including sales and product management, and has joined Weinig UK with an in-depth understanding of the industry and impressive technical skills set.
Stephen says, "I've been privileged to work for companies that strive to be the best and this level of commitment has certainly shaped me as a salesman. Weinig UK excels at what it does and Holz-Her is a clear leader it its field. I can now put my experience in customer relations and product training to the test, as well as my natural interest in mechanical engineering and problem solving, knowing that I have a fantastic machinery portfolio behind me. This excites me and I'm ready for the challenges this role will bring."
Malcolm Cuthbertson, Managing Director of Michael Weinig (UK) Ltd adds, "A strong sales background and technical knowledge are qualities our sales team need to possess. Steven has these qualities and more, and his drive and enthusiasm for the industry is clear to see. I'm confident he'll be a great asset to the business as he continues to strengthen and grow customer relations and drive sales in East Anglia and Greater London."
For more information on the Holz-Her range, call 01235 557600 or for the latest news, follow Michael Weinig UK on LinkedIn.